Ethnic wear ,especially sarees , look so much versatile and charming that they can make any women look beautiful .No matter what kind of event or occasion you attend ,a beautiful piece of saree coordinated with the right kind of accessories can make you look elegant. We might feel comfortable in jeans and T-shirt or any other western outfit but draping a saree can bring a completely different charm to our look. Sarees are very comfortable to wear and if you know the right way to drape them ,you can it to any occasion especially in events like pujas and marriages.
Sarees can beautifully accentuate every silhouette and make a women look graceful no matter what her age is .There are different styles of draping sarees , and these style vary according to region , ethenic culture , society and personal styles .The general technique of wrapping a saree includes wind it around the waist and then wrap it around the upper body .women generally wear underclothes of a tight blouse and skirt similar cloth around the waist to provide the basic support for wrapping the fabric of saree .The style of wearing clothes has a big impact on our mind ,body ,soul and on the society also .we need to analyze the subject more deeply .First why there was a need of clothing for the human beings ,the general answer is to cover up our body and maintain our dignity .But this is not complete ,and there is a bigger reason behind .The atmosphere of earth contains both positive and negative energies .We all very well know that we need to protect our body from the negative energies and sarees is the only option for protecting our body from negative energies .
The saree is the ideal feminine attire that beautifully accentuates the looks of women and adds the quintessential touch of sensuality, gorgeousness and elegance to a woman's personality. Saree is a garment for all seasons. The genius of the sari lies in its extreme versatility. The individual wearer can also wear it differently depending on climate, mood or social situation. first of all it is a garment with no need of measurement only little sense of draping makes it glamorous just a top needs which is half way long to the body and for adding more beauty to the garment.so, sari is just a fabric piece nearly six yards and drapes rounding from front to back with layers which has very fabulous effect .thus not only Indians but whole Asians and other western continents are now accepting sari as a nice international garment
You can choose sarees according to the occasion and time of the Day .
Wedding Party :–
For wedding party and functions you can wear sarees with the rich look and work.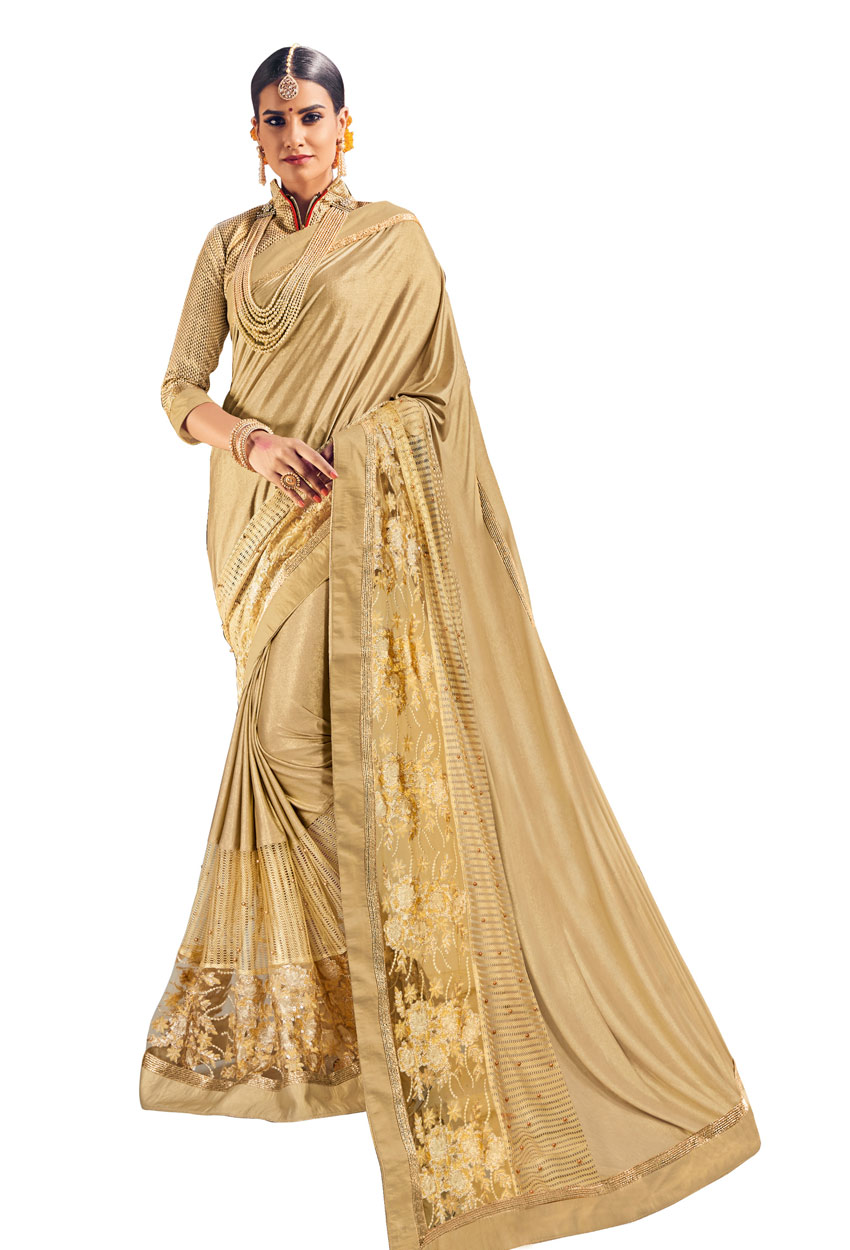 Day Time Party :-
Light color sarees are the best option are the best option for women with light green ,light yellow ,cream color ,peach ,light blue.
Travelling and outing purpose :–
Light weight and synthetic sarees are better for travelling and outing that can be manageable and comfortable .
Festival Occasions:-
Designer sarees are good for festival occasions .
Office Purpose:-
Light color sarees like light pink ,green ,peach ,blue ,cream off white and white sarees with light prints and embroidery work that are suitable for office going .